Story of a Madman
There are many type of battle fields out there. Some play out in real life other play out in people's heads. Unfortunately for Michael he battles on both fronts.
As a soldier and scientist Michael is one of the best war games minds in the world but it seems someone has adapted his work and activated a black which seeks to frame him for murder. It doesn't help he is schizophrenic either. Michael must embark on a mystery that involves only pieces of a puzzle his other personality has. Can he survive long enough to put the pieces together.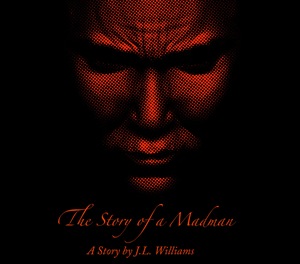 Memory loss, confusion, restraint and lost time. These factors play into Michael's current situation. A doctor he is not sure exist, a war he is not sure he is a part of and a group of killers who want to harm him. Will escape be enough for Michael to survive?
Provide your support here!
Cabal Ink enjoys making its podcast entertainment for free. You can provide your support by visiting our online store or sharing our episodes with others. We would like to expand our content so your support is appreciated.